Free plan for a 900 Sq Ft home at 4.25 Cent, in 14.5 lakhs
A beautiful home is a dream of everyone. Nowadays everyone can make a beautiful house on a low budget and with low space.  We can build 900 square feet house at 4.25 cents at 14.5 lakhs. Let's look into this house plan.
This house is built in march 2022. This house is owned by Mr. Ansari and his wife Mrs. Rashida. It is located in your, Malappuram district in Kerala. This house includes a sit-out, living room, dining area, 2 bedrooms, 1 attached bathroom, 1 common bathroom, kitchen, work area, stair room, and open terrace. This house is ideal for a small family. The budget for this house is 14.5 lakhs. The total cost is 17.5 lakhs. The total cost consists of construction works, interior designing, furniture, compound, wall gate, and interlock bricks.
Sit out is the main attraction of this house. It's a small sit-out with wall-color paintings. The main entrance of this house is paved with concrete block tiles. The dining area is arranged in an open style. A six-seater dining table is here. The kitchen is built in a simple manner. Its storage units have built-in plywood with a wooden finish. One of the bedrooms has an attached bathroom and wooden wardrobes. The stairway begins from the dining area. The Wash area is arranged under this stair.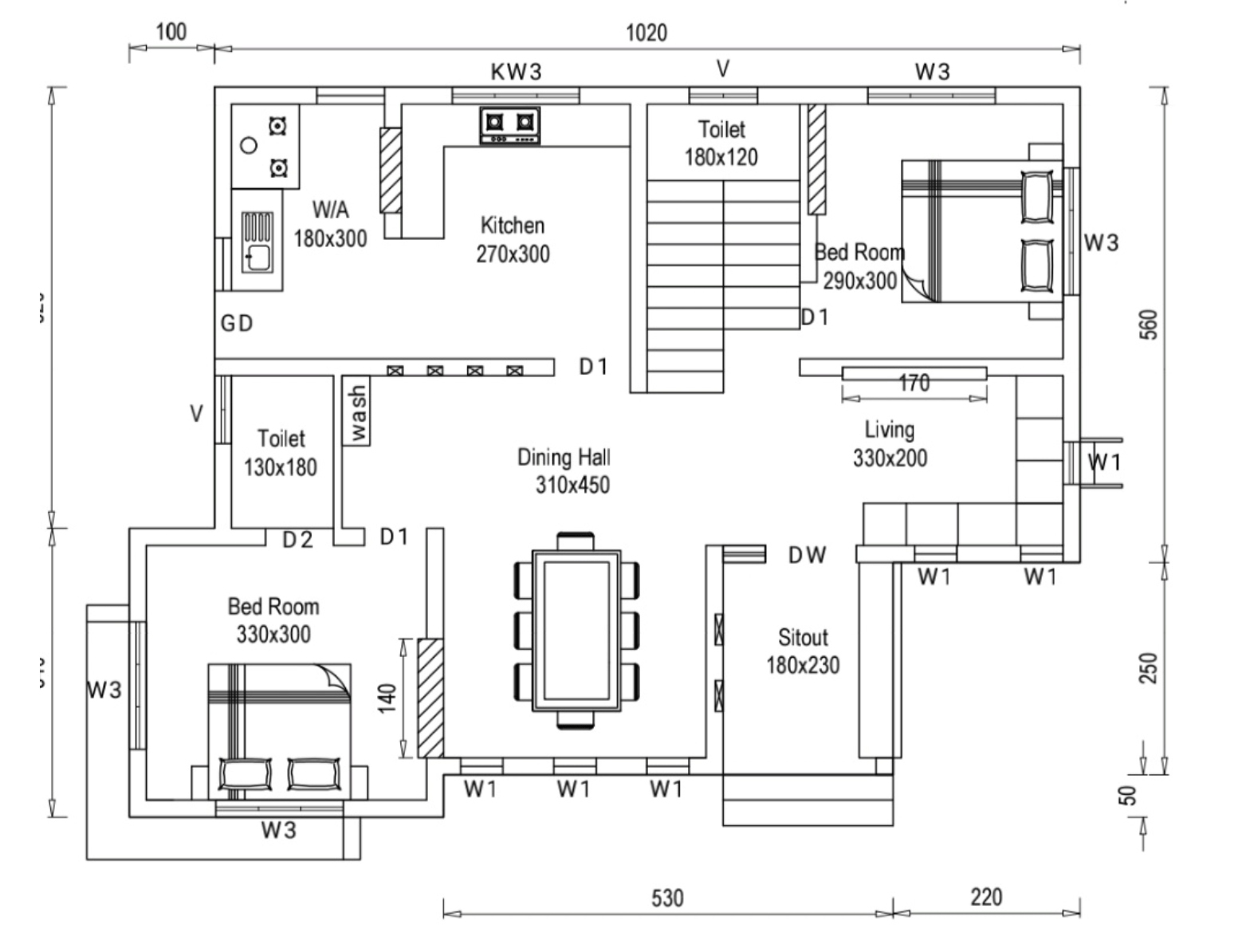 Pillars and walls are mainly arranged in a cuboid shape. White color paint is used for painting. Another major attraction of this house is the large volume of compound or garden area.
Mr. Ansari, the owner of this house, conceives the plan. It's a simple house with a modern outlook. it is a 900 square feet house but it takes only 4.25 cents. The total cost of this house is only 17.5 lakhs. So, it can be affordable by anyone and it can be built in a simple manner.